Top Stories
DNR Atchafalaya Basin Program announces new primitive camp sites and photo contest
Monday, February 10, 2014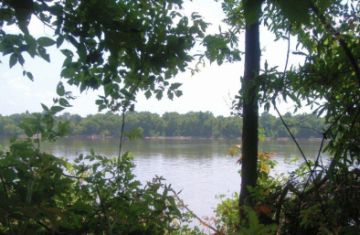 State Department of Natural Resources' Atchafalaya Basin Program (ABP) officials announced today the completion of a project to locate and mark 30 primitive camping sites in the Atchafalaya Basin on state-owned property for use by the public and nature enthusiasts alike.
Each of the 30 camp sites is designated with a four-foot metal post and marked "PC" (Primitive Camp) along with a corresponding number. The camp sites are located in Iberville, St. Martin and St. Mary parishes. Campers are encouraged to pitch a tent and enjoy nature at its best in one of these remote and primitive areas of the basin that are neither developed nor privately owned.
DNR Secretary Stephen Chustz said the project has come together with the help of local and state agencies answering the call for this type of naturalist experience in the basin. He said, "The state's Atchafalaya Basin program works in a collaborative way, planning and implementing projects so that our residents and visitors can come out and enjoy the Atchafalaya Experience."
APB Director Don Haydel said all of the camping location details, maps, and latitude/longitude coordinates can be found online at the Louisiana DNR website and at www.dothewildthing.dnr.la.gov
"The Atchafalaya has a mystical beauty of its own and Louisianans and people from around the world will want to take advantage of this recreational opportunity. They can do so by finding the nearest boat launch and won't need to wonder about trespassing on someone's land," Haydel noted.
The Atchafalaya Basin, America's Largest River Swamp, spans eight parishes and covers some 800,000 acres with over 250 different bird species including the bald eagle. Citizens and tourists enjoy hunting, fishing, canoeing, camping, birding, and boating in this region of south Louisiana.

BE ONE OF THE FIRST TO CAMP AND GET A SOUVENIR CAP
Beginning this month, the department is offering a "I Went Wild in the Atchafalaya" Souvenir Cap to the first 12 campers to any one of the new sites. Participants can send a photo of their camping experience along with their contact information. To submit your photo and contact information, email us at Atchafalaya@la.gov or call 225-342-6437.
Learn more about the DNR Atchafalaya Basin Program online at http://dnr.louisiana.gov/index.cfm?md=pagebuilder&tmp=home&pid=494&pnid=0&nid=273
News Archives »