Office of Coastal Management
Consistency Section
What is it that we do?
---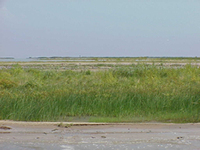 Consistency Section is responsible for regulating federal and private projects, in order to protect wetlands and other sensitive coastal features, under the federal Coastal Zone Management Act and Louisiana's State and Local Coastal Resources Management Act.
Most of the applications reviewed by Coastal Management Division are for Coastal Use Permits. Federal activities, however, and certain types of private projects are exempt from Coastal Use Permits, yet they still must be consistent with the Louisiana Coastal Resources Program. These are the applications which are reviewed by the Consistency Section.