Technology Assessment Division
Rural Water Energy Conservation Program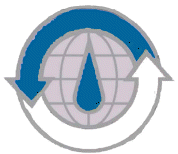 The Rural Water Energy Conservation Program is contracted to the Louisiana Rural Water Association (LRWA) with Patrick Credeur, the Executive Director, serving as principal investigator.
The main objective of this program is to provide technical assistance to municipal and rural waste water systems throughout the state of Louisiana in the areas of reduction of leakage in water systems and rain water infiltration into waste water systems.
This project will promote the efficiency of water and waste water systems in Louisiana through on-site testing surveys and technical assistance. Therefore, an energy efficient water and waste water system will be provided. Additionally, the program will educate water system personnel and private consumers on the potential for vast energy and water savings in the home and by the general public.
The LRWA promotes this program through quarterly newsletters, press releases, brochures, and manuals. They also produce two publications per year, the first of which educates the public on basic conservation techniques and teach wise water habits. The other addresses treatment plant efficiency and control in water production/consumption, leak detection and metering devices.
In addition to LWRA's educational publications, individual visits are performed by field technicians. The LRWA technicians visit water and waste water treatment plant facilities on a regular basis as an integral part of their total conservation educational goals. Approximately fifteen system visits per field technician per month are made statewide to evaluate each facility for ways to increase energy efficiency.