Office of Conservation
Surface Mining Regulatory Program
Dr. Abby Alkire
Geologist Supervisor
Danielle Duhe
Geologist
Contact
Information
voice (225) 342-5515
FAX (225) 342-3094

Physical Address
Office of Conservation-9th Floor
Injection & Mining Division
Surface Mining Section
617 N. 3rd Street
Baton Rouge, Louisiana
70802

Postal Address
Office of Conservation
Injection & Mining Division
Surface Mining Section
P.O. Box 94275
Baton Rouge, Louisiana
70804-9275

Report an Emergency
The Program covers all aspects of the regulation of active coal mines, including permitting, performance bonds, reclamation plans, and provides for public participation in the permitting, bonding and release of performance bonds.
The Program also performs inspections of surface coal mining operations for compliance with environmental protection performance standards, issues Notices of Violation and Cessation Orders when necessary, assesses Civil Penalties, and makes follow-up inspections to ensure compliance with the Louisiana Surface Mining and Reclamation Act and the Louisiana Surface Mining Regulations.
Solid mineral (including sand and gravel) mines do not require a mining permit from the Department of Natural Resources, but may require several permits from other agencies. Please refer to the Non-Coal Mining Information page for important contact information.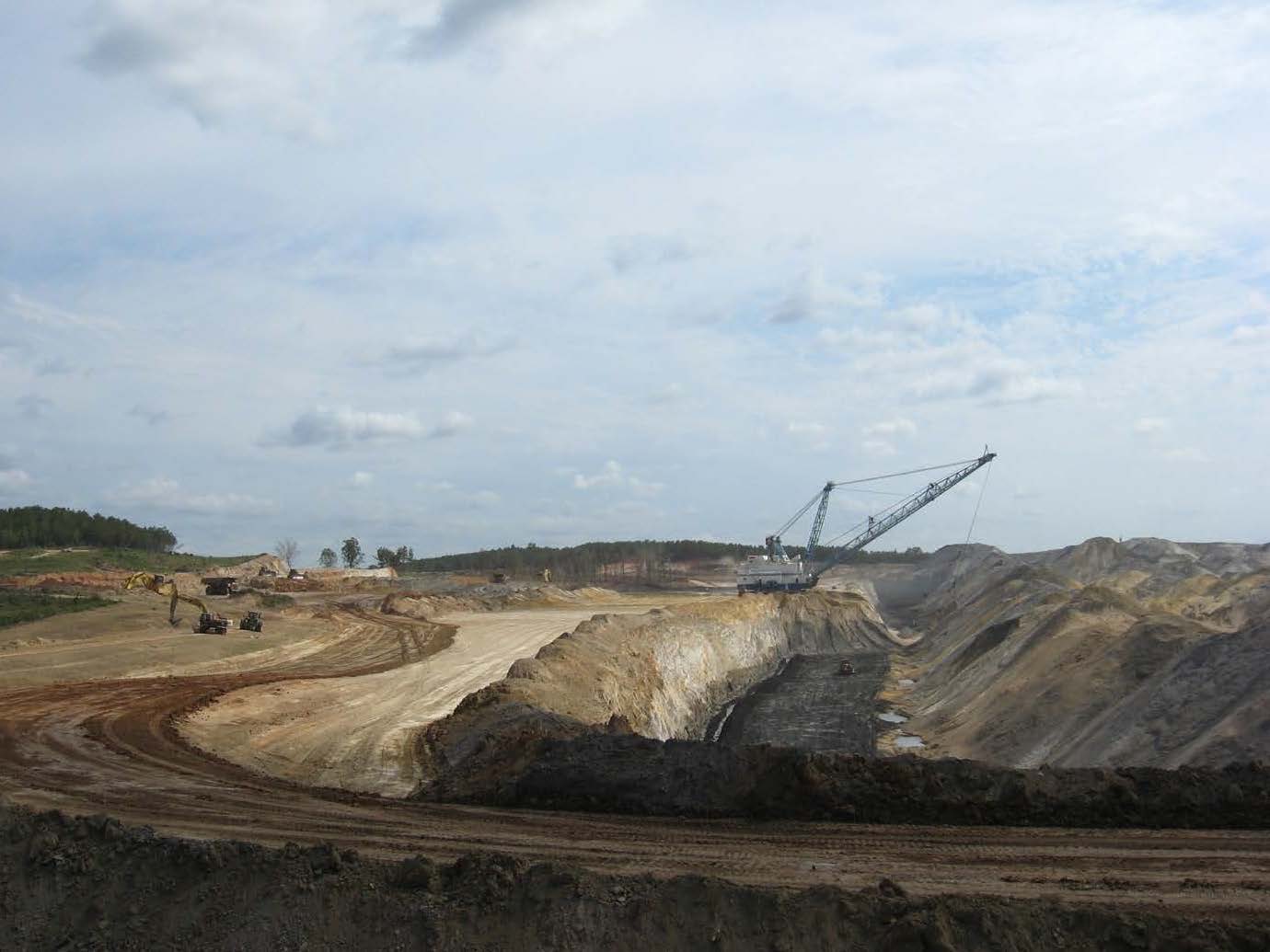 Permit LSM-3: Dolet Hills Mine, Mansfield,LA
Dragline mining lignite from pit.
Program Responsiblities
Permitting coal mining operations
Inspecting coal mines
Review of designs and proposals for new and existing coal mines
Policy Statements
Application & Guidance Documents
Permits in Review
LSM-1-A 2020-2025 Permit Renewal:

LSM-5 2020 Permit Revision: