SONRIS Frequently Asked Questions
What options does SONRIS offer?

Where can I get more information on the Data Subscription offerings?

SONRIS Workshop Presentations and research guides can be found via this link.
Want to learn more? Follow this link to sign up to be notified when our next SONRIS workshop is scheduled.
Data Portal
Having trouble viewing the menu options? Press CTRL and + to increase your resolution.

Can't find your favorite Data Access report? It has likely moved. Review the SONRIS Data Portal Index to find its new home.

Save your favorite reports as bookmarks- follow this link to learn how!
Standard
What is Standard?

Standard links are interactive reports that replace Java-based forms application. These reports contain the same live information as Conservation's internal database. Users can filter results by searching for specific parameters in the column headers or by selecting the drop-down search tool.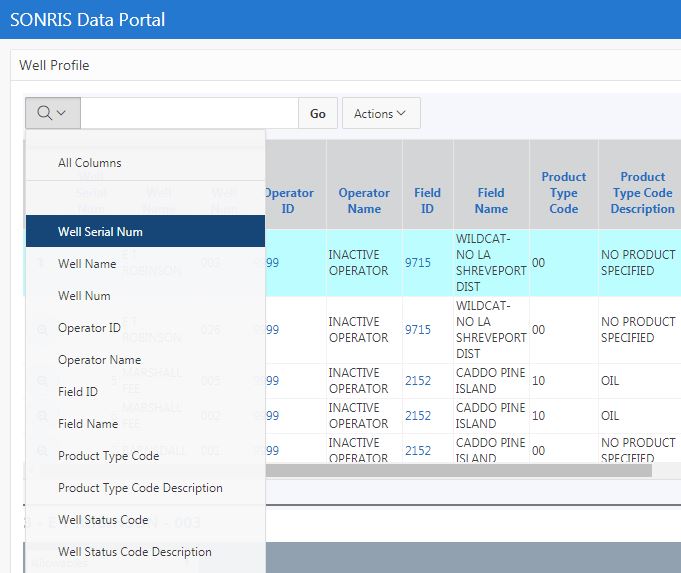 More information is available by record beneath the primary field.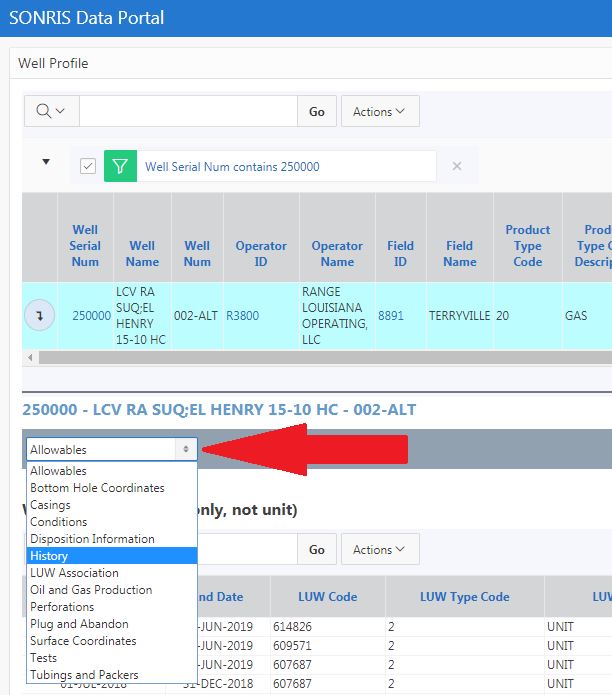 Lite
What is SONRIS Lite?

Lite reports are HTML based that do not require Java for simple and fast access.
Report and PDF
What are Reports?

These are PDF online generated Reports. Some of them require parameters.
What is PDF in SONRIS Data Portal?

These are pre-generated static reports.
Does DNR provide electronic versions of these forms?

All available options are available under SONRIS Data Portal.
IDR
What is IDR?

Document Access
What can I do in Document Access?

Does Document Access require add-ons?

Yes, Adobe reader for pdf files, and IrfanView for large document display such as well logs.
I am not receiving any results. What's up?

Your popup blocker must be turned off for Document Access. Results populate in a new window.
GIS
Is there a user guide for SONRIS GIS?