District Offices
Three (3) District Offices are located throughout the State to support the various activities of the the Engineering Division.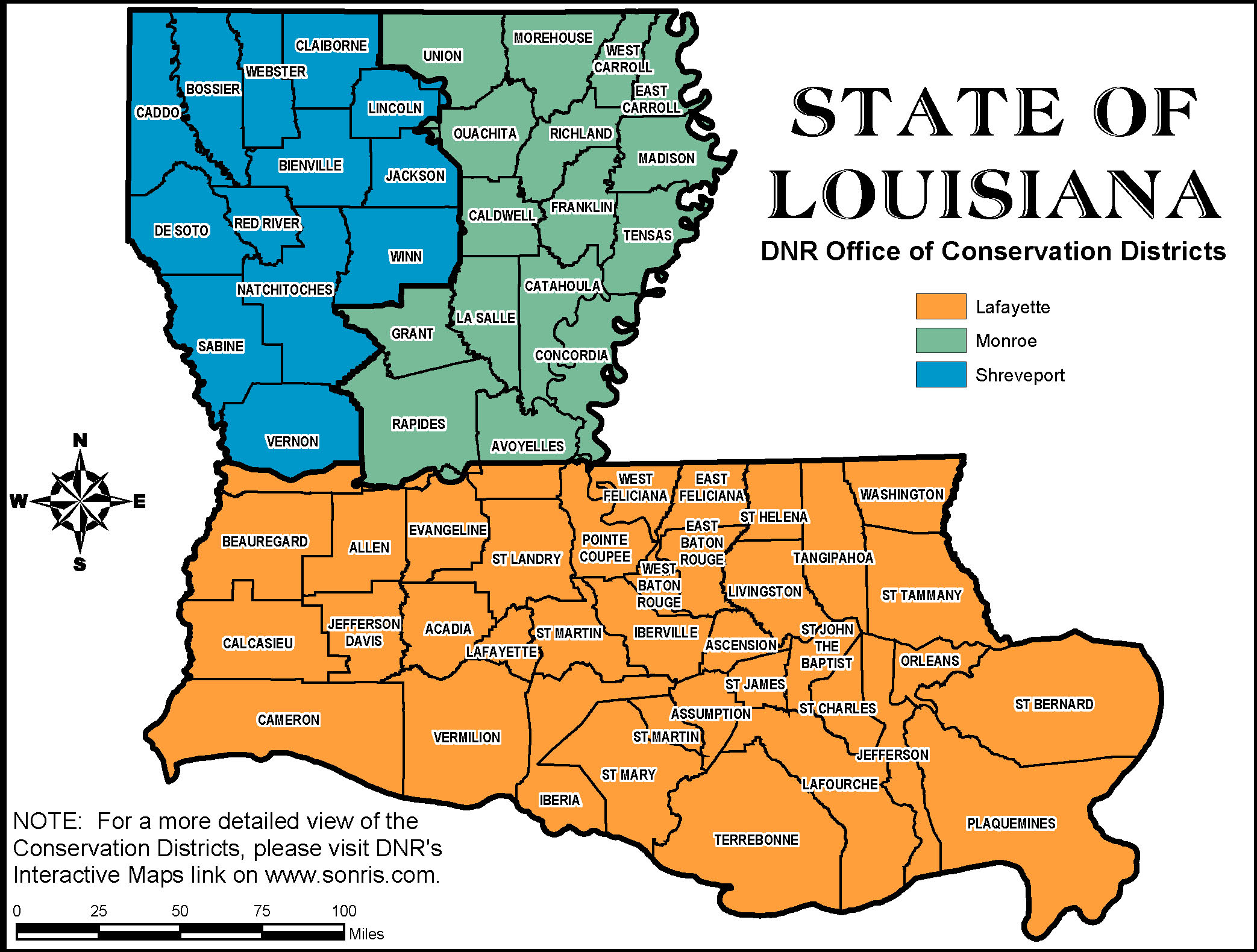 (Click map to enlarge)
LAFAYETTE OFFICE
MONROE OFFICE
SHREVEPORT OFFICE
District Office Announcements
Right-to-Know Unit Notice from Louisiana State Police. All operators are required to comply with:
For more information on these requirements contact:
New statement requirements for 90-Day Conditional Allowance and Emergency Test Clearence requests.
District Forms
Beginning May 2014, all semi-annual well test and inactive well report filings (DT-1, DM-1R, and WR-1) moved to the online application at www.sonris.com. To file a correction to a previous filing period, download the applicable form(s) and submit to the appropriate District Office:
Gas Well Deliverability Test - DT-1
Oil Well Potential Report - DM-1R
Inactive Well Report - WR-1
DIRECTORY
PARISH COURT HOUSES
REPORT AN EMERGENCY