Office of Conservation
Engineering Division >> District Offices >> Lafayette District Office
Lafayette District Office
Pat Molbert
District Manager
Contact
Information
phone (337) 262-5777
FAX (337) 262-5486

drilling rpt FAx
(225) 242-3328

Physical Address
Office of Conservation
Lafayette District Office
825 Kaliste Saloom Road
Brandywine III, Suite 220
Lafayette, LA 70508



Report an Emergency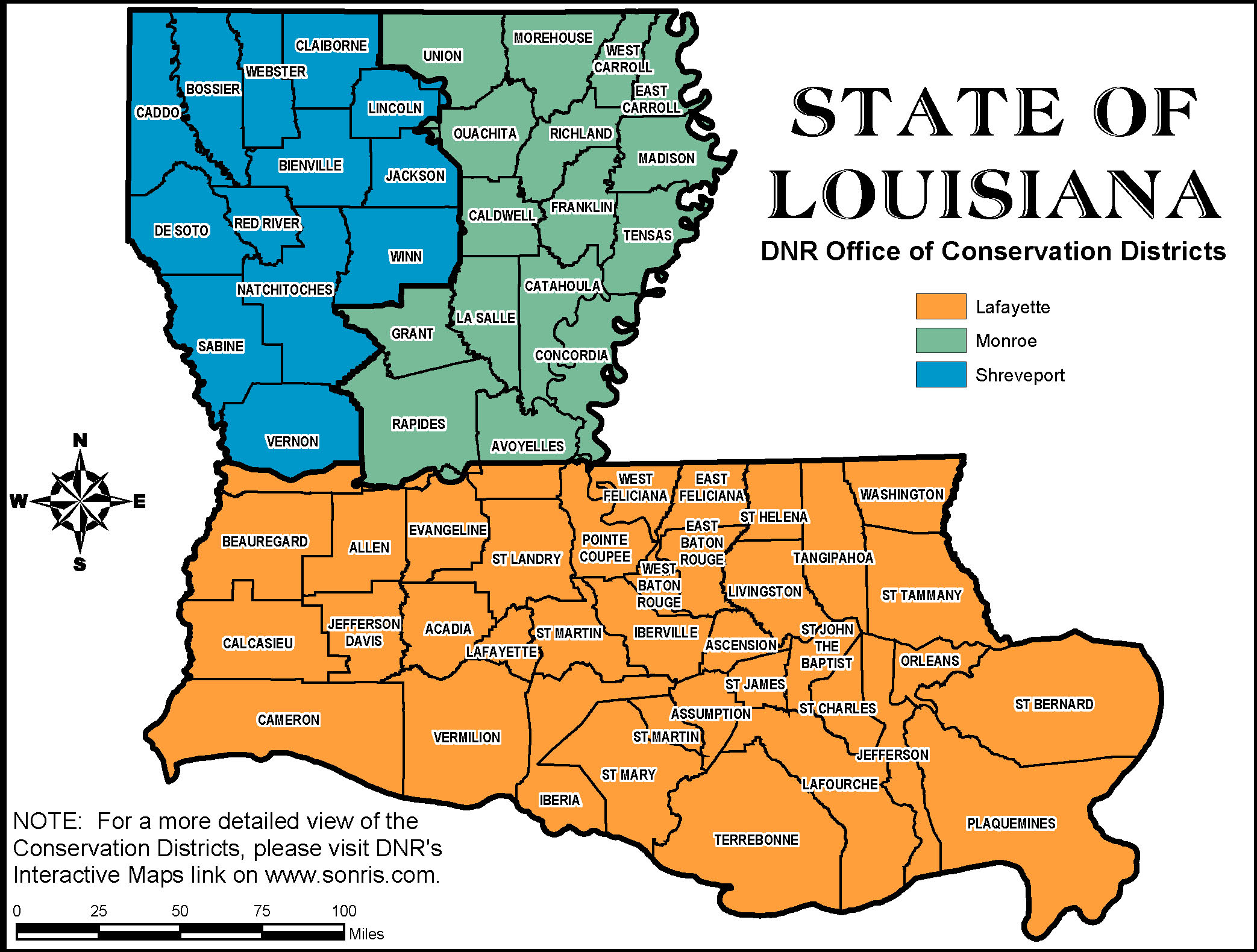 (Click map to enlarge)
Welcome to the Lafayette Conservation District Office web page. We are pleased to announce our new Lafayette District Manager, Pat Molbert, effective July 20, 2017. Pat Molbert replaces Richard Hudson, Lafayette District Manager through April 14, 2017. We wish Pat success in his new endeavor.
Here are a few notes of importance to ALL OPERATORS that we hope will serve as reminders to keep you in compliance.
Lafayette Office News
New Form for Test Production Clearance and Request Authorization to Transport the Test Oil/Condensate Prior to Approval of an R-4.
New Forms for 90 Day Conditional Test Allowables
Operators are required to provide well logs in electronic format.
Work Pemit Application Information Now Available in SONRIS
Information regarding work permit applications filed on or after April 9, 2012 with the Lafayette Distirct Office can now be obtained through SONRIS Data Access. Work Permits may be searched by serial number, operator, field, date, type or status.
Filing Drilling Reports via Email
The Lafayette District Office accepts the submission of Drilling Reports via e-mail. Completed Drilling Reports are to be sent as an attachment via email to: Laf-Drill@la.gov. Please submit the report using one of the versions below.
» Download the Weekly Drilling Report Form (Word) (72 KB)
» Download the Weekly Drilling Report Form

(Excel) (39 KB)

New Form (3/2017)
The Weekly Drilling Report Form was revised in March 2017. Please submit only the current version of the form.

Revisions to the Rig Arrival Date & Rig Departure Date (10/1/2010)
Upon submission of an initial report (spudding a new well, a re-entry, or sidetrack of Existing well) the "rig arrival date" is to be entered. Upon submission of the "Final" Weekly Progress Report, the "rig departure date" is to be entered. Please submit only the current version of the form.
Check with us frequently for any updates and points-of-interest in our office. See you soon!
Office Hours and Directions
The Lafayette District Office is open Monday through Friday, 8:00 AM to 4:30 PM.
Assistance
Lafayette District Office Directory
Contact Information for Lafayette District Office personnel, including the Conservation Enforcement Specialist
For assistance by topic, the Lafayette District Office can be reached by dialing (337) 262-5777, followed by the extension listed below, or emailing Laf-Info@la.gov.
| | |
| --- | --- |
| Assistance | [ext 206] |
| Application for Permit to Drill | [ext 210] |
| Operator Changes | [ext 206] |
| Approval of Work Permit | [ext 210] |
| Verbal Work Permit | [ext 210] |
| MD-10RA, Completions, Recompletions, Well Allowables, Test Clearances, or 90-Day Test Allowables | [ext 208] |
| Turn on Letters (well back on production) | [ext 208] |
| Orphan Wells | OSR |