Monroe District Office
Welcome to the Monroe Conservation District Office web page. Here are a few notes of importance to all operators that we hope will serve as reminders to keep you in compliance.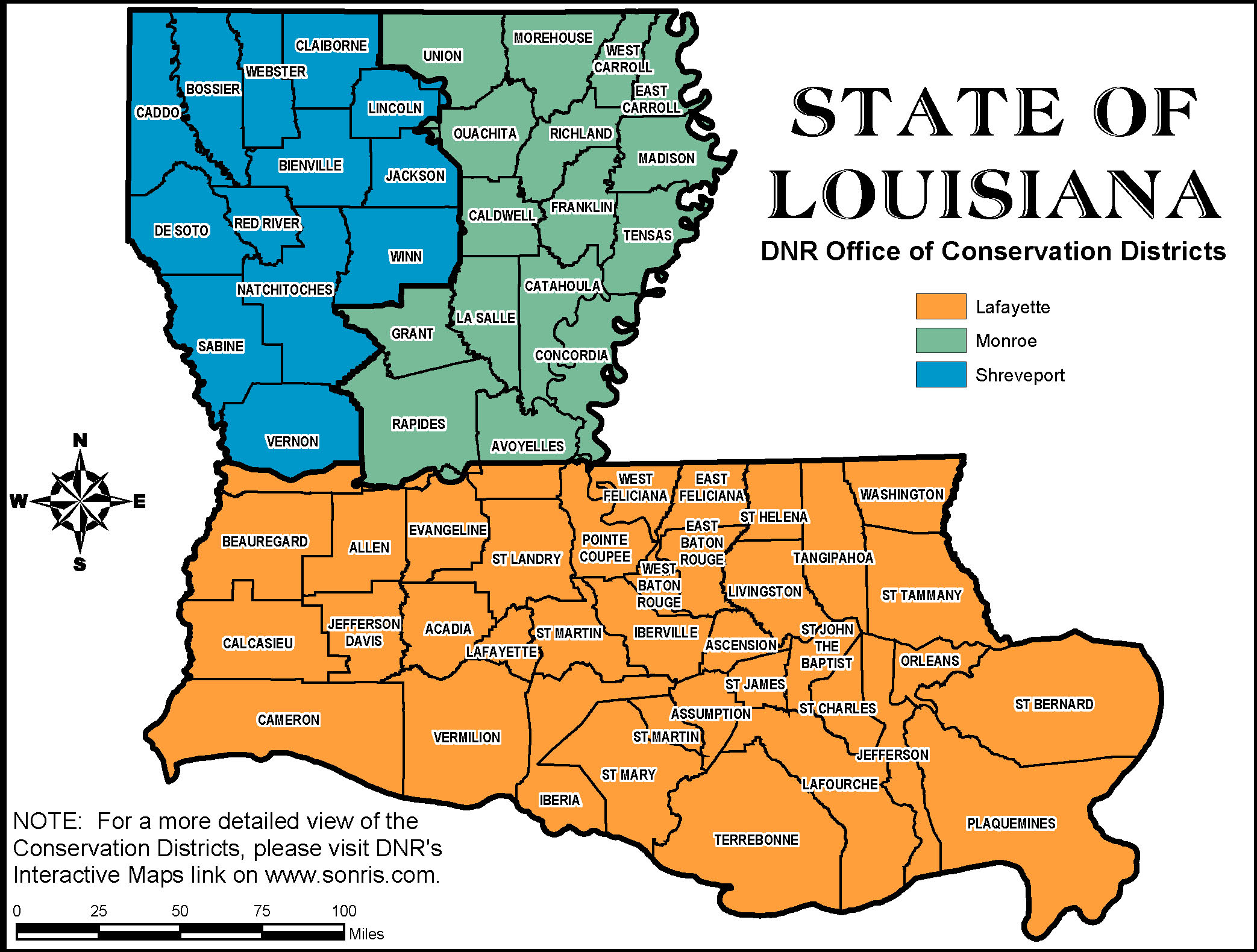 (Click map to enlarge)
Monroe District Office News
*****NOTICE*****
>> Due to the COVID-19 emergency, the Monroe District Office is only answering questions via email or phone call until further notice.
>> No office visitors.
>> All normal activities and operations continue… permits and well paperwork will be processed as they are received.
>> Well inspections and other onsite activities will continue as normal.
*****END NOTICE*****
Operators are required to provide well logs in electronic format.
Notice to Operators in Catahoula
Please be advised that Catahoula Lake is de-watered on an annual basis by the Louisiana Department of Wildlife and Fisheries (LDWF). While de-watering typically occurs in late spring or early summer, the exact dates can fluctuate. As a result, operators are encouraged to seek guidance directly from LDWF when planning or scheduling future well operations that are dependent on water levels.
Happy Birthday to the Monroe Gas Field - 100 YEARS OLD IN 2017!
Monroe District Office Contact Information
Monroe District Manager
Jim York
Jim.York@la.gov
Physical Address
24 Accent Drive, Suite 104
Monroe, Louisiana 71202
Phone (318) 362-3111
Fax (318) 362-5227
The Monroe District Office is open Monday through Friday, 8:00 AM to 4:30 PM.
For assistance by topic, call the Monroe District Office at (318) 362-3111 and request one of the following individuals:
>> Assistance - Lacey Smith
>> General Information - Valerie Merrells
>> Gas Wells - Valerie Merrells
>> Oil Wells - Lacey Smith
For assistance by location, see the Monroe District's Conservation Enforcement Specialist (CES) (commonly referred to as "field agent") area of responsibility map: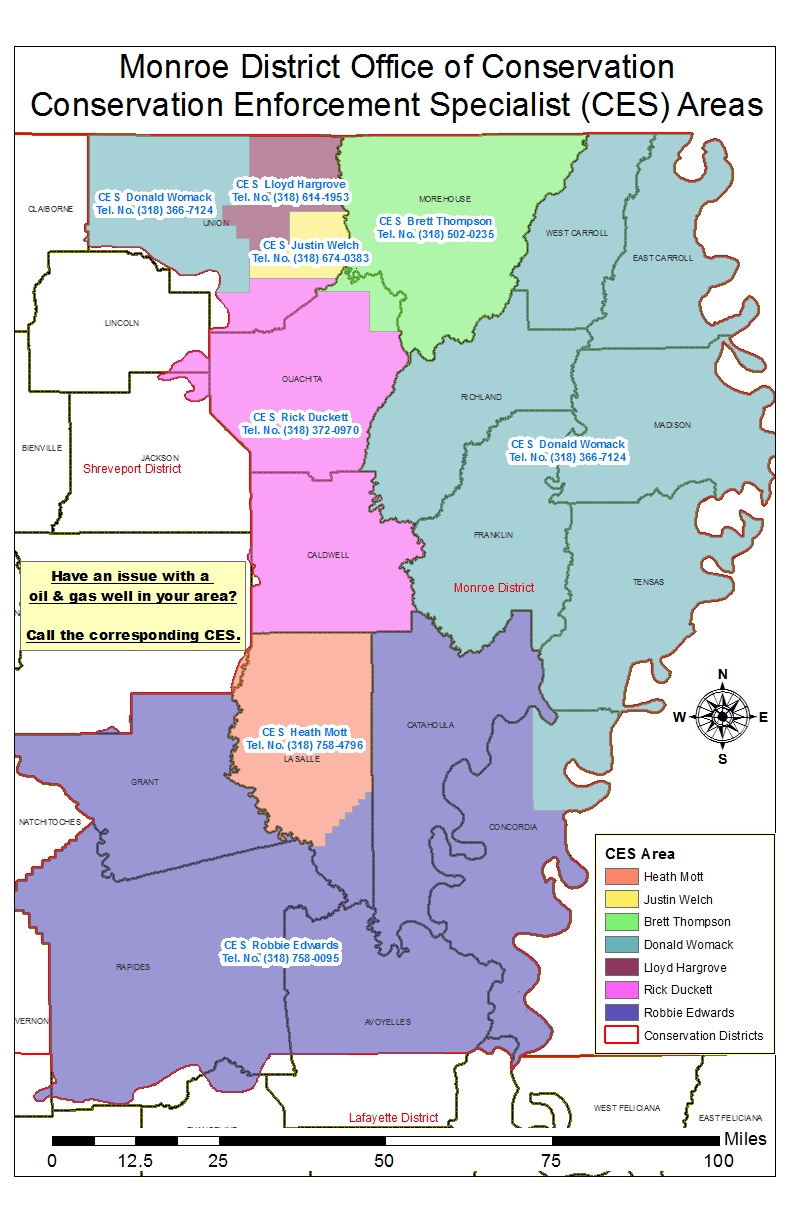 (Click map to enlarge)
OFFICE DIRECTORY
REPORT AN EMERGENCY