Office of Conservation
Engineering Division >> District Offices >> Shreveport District Office
Shreveport District Office
Jackie DeVall
District Manager
Contact
Information
phone (318) 676-7585
FAX (318) 676-7486

Physical Address
Office of Conservation
Shreveport District Office
1525 Fairfield Avenue, Suite 668
Shreveport , LA 71101-4388



Report an Emergency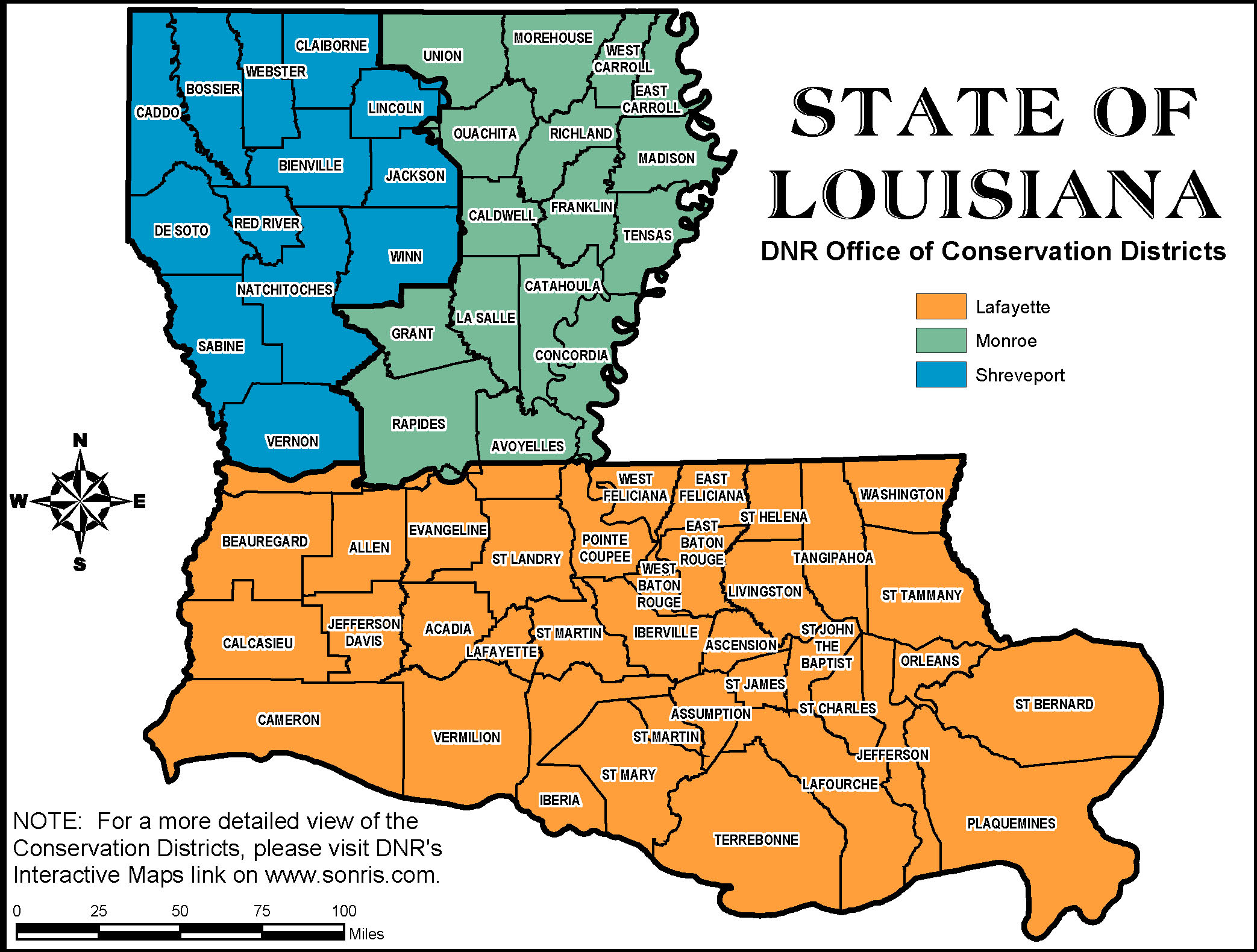 (Click map to enlarge)
Welcome to the Shreveport Conservation District Office page. To better serve the oil and gas operators and people of Northwest Louisiana, please find below a few reminders, notes, instructions, and tidbits of information for your use and future reference.
Shreveport Office News
Operators are required to provide well logs in electronic format.
Check with us frequently for any updates and points-of-interest in our office. See you soon!
Office Hours and Directions
The Shreveport District Office is open Monday through Friday, 8:00 AM to 4:30 PM. The file room closes at 3:00 PM.
Electric Log Policy
Electric logs checked out of the Shreveport Office are due back to the Shreveport Office by 3:00 P.M. the same day. A maximum of ten (10) logs may be removed from the office. Party signing out logs is responsible for proper care and safe return of the logs. Requests to keep logs overnight must be approved by the district manager.
Assistance
Shreveport District Office Directory
Contact Information for Shreveport District Office personnel, including the Conservation Enforcement Specialist
For assistance by topic, the Shreveport District Office can be reached by dialing (318) 676-7585, and requesting one of the following individuals.



General Information

Candice Frazier
Donna Schillinger
Janet Carter

Permit-to-Drill Application
Jackie DeVall
Marie Maranto
Amended Permit-to-Drill Application

Candice Frazier
Marie Maranto

Proration, Allowables

Janet Carter
Patrick Raley

Well Records, Production

Candice Frazier
Donna Schillinger
Janet Carter

Compliance Orders, Enforcement

Janet Carter
Patrick Raley

Work Permits

Bob Gray
Donna Schillinger
Jackie DeVall

Oilfield Site Restoration Program

Jackie DeVall
Patrick Raley

Unitization

Jackie DeVall
Marie Maranto

Field/Operations Questions

Local CES
Jackie DeVall
Bob Gray
Marie Maranto