Office of Coastal Management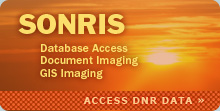 Fisherman's Gear Compensation Fund
The Fisherman's Gear Compensation Program utilizes the Fisherman's Gear Fund to compensate qualified commercial fisherman claims for losses to equipment and vessels resulting from hitting or snagging underwater obstructions in the waters of the Louisiana Coastal Zone. These claims are reviewed and investigated by OCM staff. The final determination as to reimbursement is made by the Department Secretary.
Special Notice: The Fisherman's Gear Compensation Fund is a program that aids resident commercial fishermen who have suffered damage to their vessels or equipment when they hit or snag underwater obstructions while fishing in the coastal waters of Louisiana.
This statutory program, established in 1979, is funded by lessees of state mineral leases and grantees of state pipeline right-of-way in the coastal zone of Louisiana. The statute charges the Secretary of DNR with the duty to maintain adequate funds in the program to satisfy valid damage claims by periodically sending invoices to the owners of pipeline leases and pipeline rights of way. When the fund balance drops below $250,000 regulations require the state to assess $1,000. dollars on each lessee of a state mineral lease and each grantee of a state pipeline right-of-way located within the coastal zone boundary of Louisiana. (La. R.S. 56:700.1 et seq.)
For questions, please contact the DNR Office of Coastal Mangement at 225-342-7591.
FORMS
INCIDENT SITE MAP
Archived Fisherman's Gear Reports from September 2014 and older are found in the State Register Archives. If you would like a Fisherman's Gear Report from October 2014 to present please contact the Office of Coastal Management at (225)342-7591.
RULES AND REGULATIONS
All recent updates to the Fisherman's Gear Compensation Fund rules and regulations can be found on the Office of Coastal Management Rulemaking and Fee Changes website.