Bayou Corne Incident 2012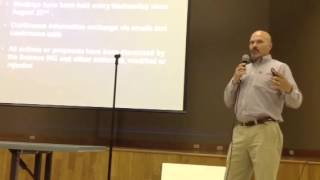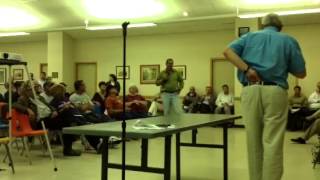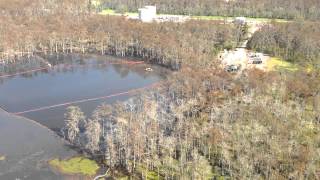 Incident Summary and Timeline
June/July 2012 - Assumption Parish government officials, state government, and federal agencies join in an investigation of unexplanied bubbling in Bayou Corne and Grand Bayou
August 3, 2012 - Area of wooded swamp located in Bayou Corne began to subside and slurry and this activity led Commissioner of Conservation James Welsh to issue a Declaration of Emergency
At the same time, Assumption Parish declared a state of emergency and Governor Bobby Jindal in Proclamation 82 BJ 2012 declared a statewide emergency as a result of the threat of subsidence and subsurface instability that could threaten the lives and property of citizens of Louisiana.
October 7, 2016 - Agency Response to TBC NFA-ATT Request;
Attachment 1, Attachment 2, Attachment 3, Attachment 4, Attachment 5, Attachment 6

ALL DNR Bayou Corne Updates can be found here.
ALL DNR News Releases can be found here.
ALL DNR Commissioner's Executive Orders and Directives can be found here.
ALL Public Briefings can be found here.
Latest DNR News Release -
August 22, 2013- DNR Secretary Chustz provides update on Bayou Corne
July 16, 2013 - CBI Provides Status Update
May 1, 2013 - Blue Ribbon Commission holds Public Safety Briefing
- CBI Provides Status Update 5/1/13
April 5, 2013 - Blue Ribbon Initial Technical Briefing (Slide Presentation)
April 2, 2013 - Blue Ribbon Commission Initial Meeting Set
March 22, 2013 - Members Announced for Blue Ribbon Commission on Bayou Corne Safety
---
Other websites and information on Bayou Corne Incident-
Assumption Parish Government website- www.assumptionla.com and blog www.assumptionla.wordpress.com
Department of Environmental Quality website - La. Dept. of Environmental Quality
GOHSEP - La. Office of Emergency Preparedness and Homeland Security