Lafayette District Office
Welcome to the Lafayette Conservation District Office web page. Here are a few notes of importance to all operators that we hope will serve as reminders to keep you in compliance.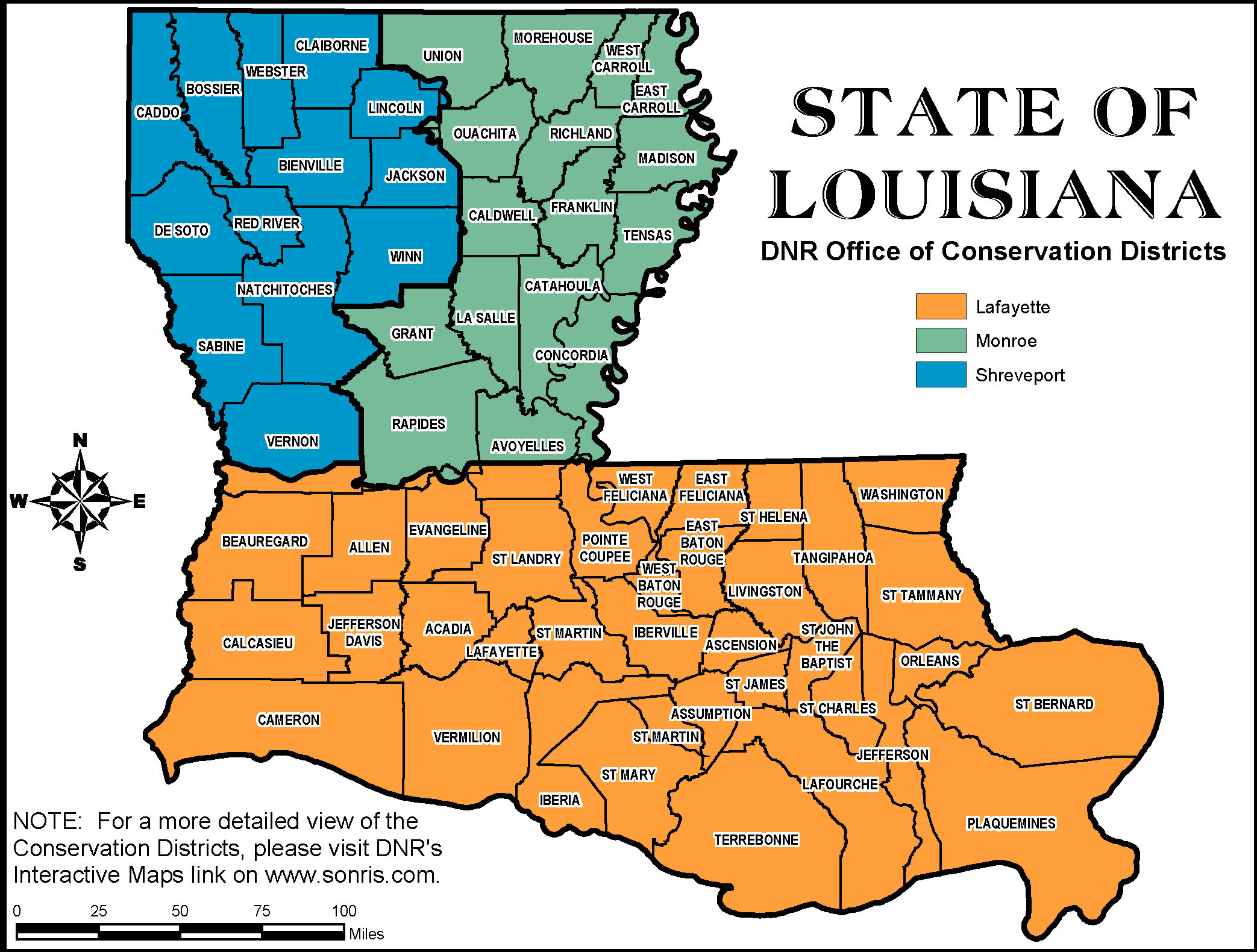 (Click map to enlarge)
Lafayette District Office News
Filing Drilling Reports via Email
Revisions to the Rig Arrival & Departure Dates
Upon submission of an initial report (spudding a new well, a re-entry, or sidetrack of existing well) the "rig arrival date" is to be entered. Upon submission of the "final" weekly progress report, the "rig departure date" is to be entered.
Lafayette District Office Contact Information
Lafayette District Manager
Pat Molbert
Patrick.Molbert@la.gov
Physical Address
825 Kaliste Saloom Road
Brandywine III, Suite 220
Lafayette, Louisiana 70508
Phone (337) 262-5777
Fax (337) 262-5486
OFFICE DIRECTORY
REPORT AN EMERGENCY