Monroe District Office
Welcome to the Monroe Conservation District Office web page. Here are a few notes of importance to all operators that we hope will serve as reminders to keep you in compliance.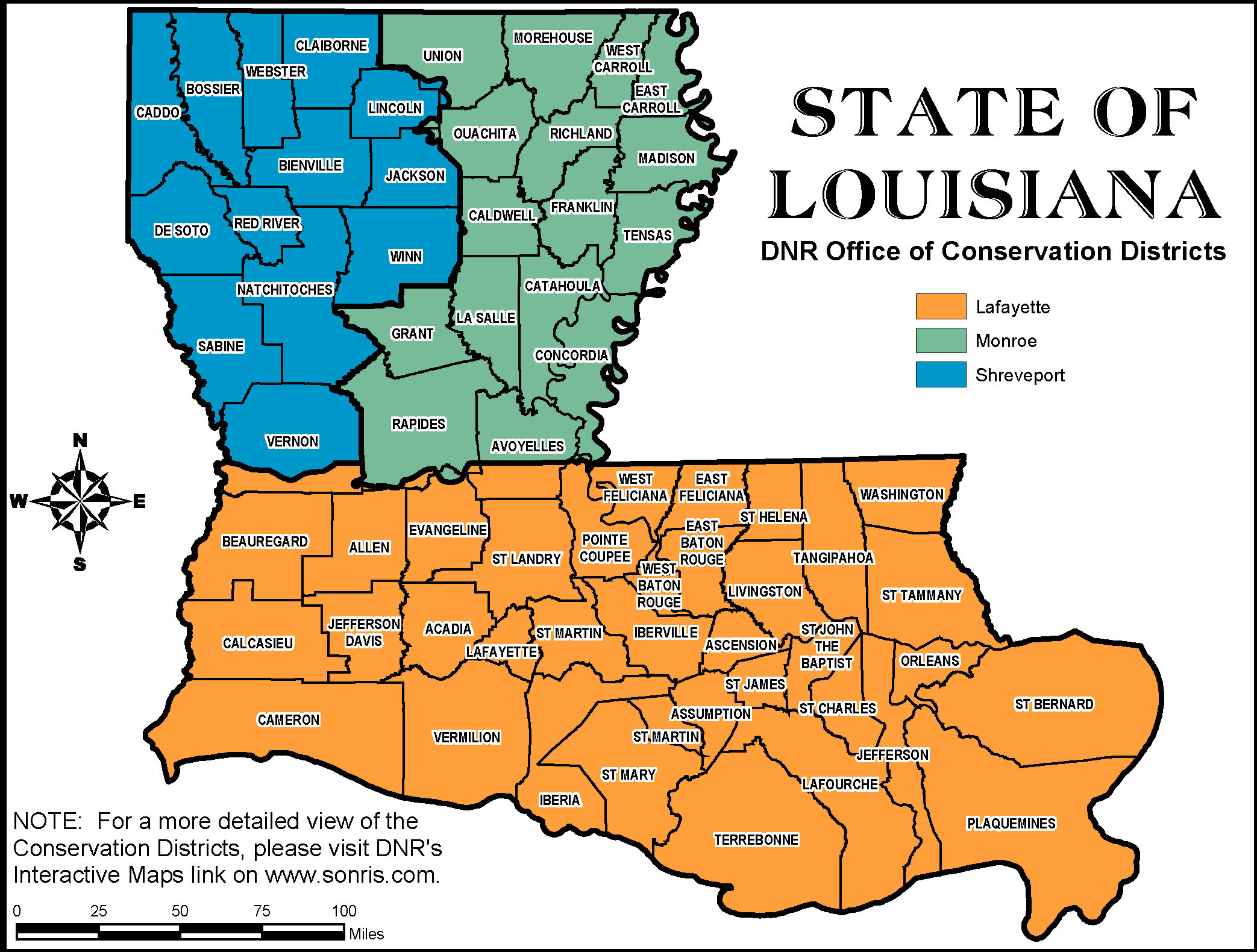 (Click map to enlarge)
Monroe District Office News
Operators are required to provide well logs in electronic format.
Notice to Operators in Catahoula
Please be advised that Catahoula Lake is de-watered on an annual basis by the Louisiana Department of Wildlife and Fisheries (LDWF). While de-watering typically occurs in late spring or early summer, the exact dates can fluctuate. As a result, operators are encouraged to seek guidance directly from LDWF when planning or scheduling future well operations that are dependent on water levels.
Happy Birthday to the Monroe Gas Field - 100 YEARS OLD IN 2017!
Monroe District Office Contact Information
Monroe District Manager
Jim York
Jim.York@la.gov
Physical Address
24 Accent Drive, Suite 104
Monroe, Louisiana 71202
Phone (318) 362-3111
Fax (318) 362-5227
The Monroe District Office is open Monday through Friday, 8:00 AM to 4:30 PM.
For assistance by topic, call the Monroe District Office at (318) 362-3111 and request one of the following individuals:
>> Assistance - Lacey Smith
>> General Information - Valerie Merrells
>> Gas Wells - Valerie Merrells
>> Oil Wells - Lacey Smith
For assistance by location, see the Monroe District's Conservation Enforcement Specialist (CES) (commonly referred to as "field agent") area of responsibility map: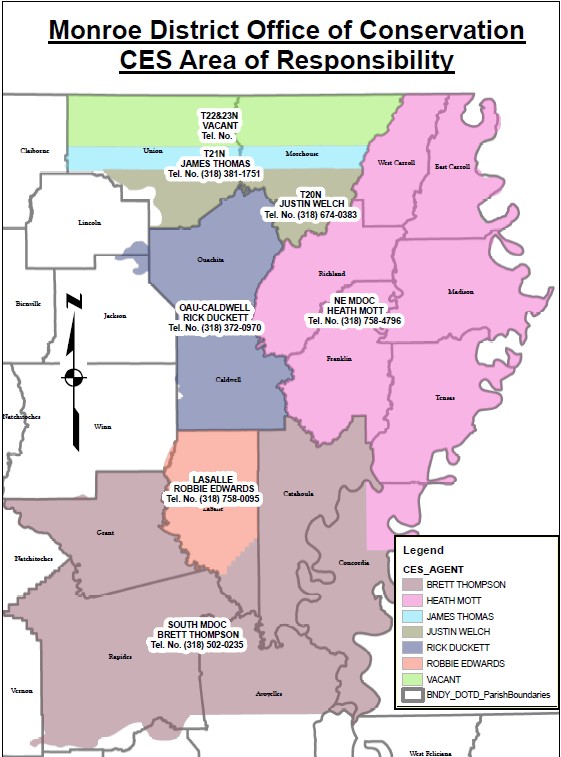 (Click map to enlarge)