Drilling Permit & Reservoir Section
The Permits Section is responsible for the storage, filing and dissemination of well records, hearing transcripts, well test information, and historical production information. The Permits Section processes the following applications:
FINANCIAL SECURITY
PERMIT TO DRILL
AMENDED PERMIT TO DRILL
SUBSTITUTE UNIT WELL
SEVERANCE TAX RELIEF
ENHANCED RECOVERY PILOT PROJECT
DOWNHOLE COMBINATION
Additionally, the Permits Section processes the following administrative applications:
The Permits Section maintains enhanced recovery files, including the Tertiary Recovery Incentive Program.
Happy retirement, Jeff Wells! Thank you for 35.5 years of service through February 2018!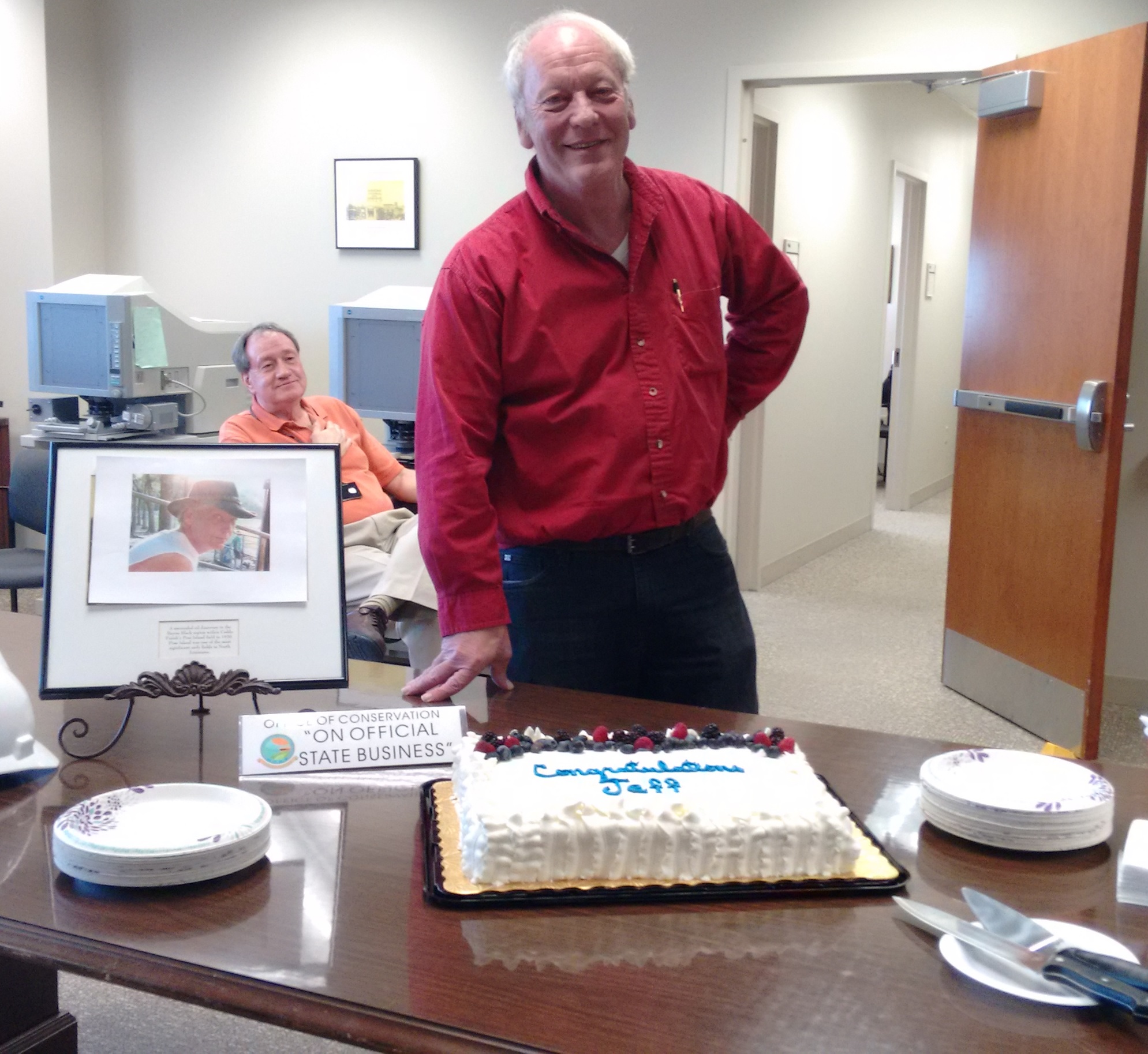 Wishing Ms. Debra Persick a happy retirement! 29.5 years of service with the Office of Conservation through May 2018.

Ms. Paula Chaney joined the retirement club January 2023 with over 33 years of service. We appreciate our retirees!
Researching well files? Not sure where to start? Start with this guide to accessing data in SONRIS for detailed steps, or follow this link for a quick guide. Feel free to contact any of the staff below with specific questions.
Permits & Reservoir Section Contact Information
Physical Address
617 North Third Street
LaSalle Building, 9th Floor
Baton Rouge, Louisiana 70802
Mailing Address
P.O. Box 94275
Baton Rouge, Louisiana 70804
Fax (225) 342-8701
Section Manager
Andrew Roussell
(225) 342-5507
Andrew.Roussell@LA.gov
Engineers
Russell McGee
(225) 342-4440
Russell.McGee@LA.gov
Jason Fogarty
(225) 342-5638
Jason.Fogarty@LA.gov
Mineral Production Analysts
Ray Jolissaint
(225) 342-5592
Raymond.Jolissaint@LA.gov
Well Files
(225) 342-5551
Well.Files@LA.gov
Anthony Mele
Anthony.Mele@LA.gov
Patricia Wells
Patricia.Wells@LA.gov
REPORT AN EMERGENCY